Tree Limb
A simplistic study of nature in black and white.
Weaving Memories
Working on a small hand-made loom. Weaving in fabrics I have been saving and some I have used in recent design projects; along with bamboo and some jewelry that belonged to an old friend!
To Bike or Not to Bike
This is a recreation of a poster I found and knew that a friend would love; he is an avid biker. And was a challenge for me; sketching is not my strong suit!
Suspension of Still Life
I Gathered Chaos
This is an art piece I just finished with one of my erasure poems embedded into it. I am very excited about submitting this to Tiny Spoon Literary publication. It was accepted into their Spring 2019 Issue 2.
The Black Ghostly Canvas
Another acrylic on canvas with erasure poetry.
Not Titled Yet
Two acrylic on canvas; full of color and shape.
I have not done a still life in a long time. This is in memory of Dr. Donald Burns, a great artist who started the sketch of the watering can before his passing in 2018.
I'm Almost Home
Out on a Limb
City of the Mind
Heart Felt
Baring Souls, Daring Change
A compilation of six paintings and poems.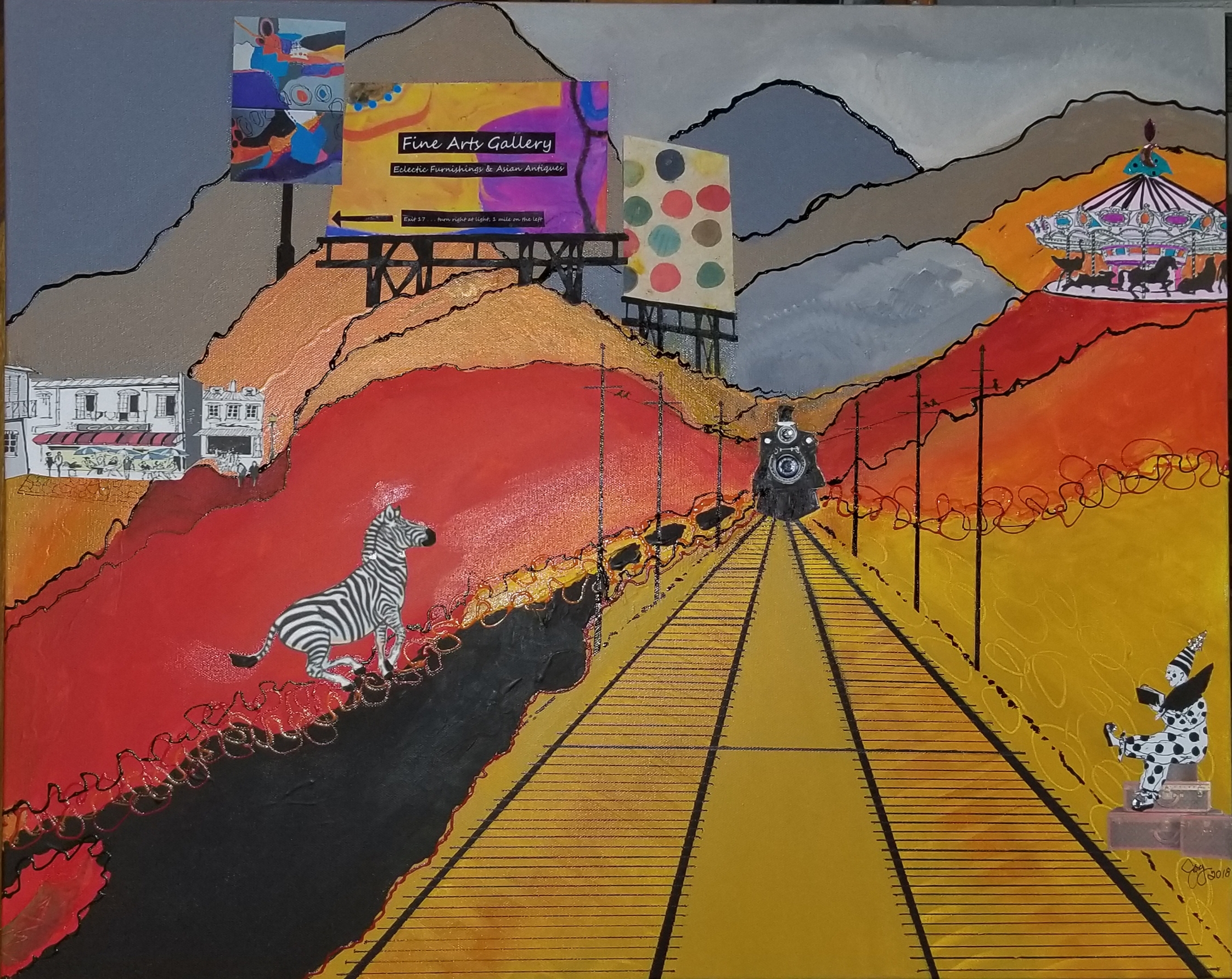 The Circus Train
This is a re-creation of a piece I did for a friend; a loose translation of hers. Acrylic and collage on canvas.
Artist's Self Portrait
My first self-portrait. Acrylic and collage on canvas.
Rainbow Fish
Another fun day working in Fresh Paint Windows 10 program.
Walk With Color
A duo of acrylic and collage on canvas.
My First Solo is an art/erasure poetry piece based on the life of Beryl Markham, one of the first women of flight. This piece was accepted by Star 82 Review for their 5.4 December 2017 issue.
American Goddesses March
OK, perhaps a bit politically oriented, but certainly reflects the latter part of 2017, for me at least.
Mountains to Climb
Painted for my young friend, Sam, for his graduation.
Bananas
City Clown
I know not everyone likes clowns, thanks to Stephen King, but I love them and have many fond memories of clowns at the circus.
Color Barn
This piece was a recreation from a neutral painting I was working on. An artist friend suggested I go back to my favorite color palette. She liked it so much she bought it from me.
In the Beginning
This is an erasure art piece I plan to submit to Star 82 Review in the near future.
Flowers for Momma
This is a recreation from a very large painting I did for my mom many years ago. She had seen the original painting at the art museum in Chicago and asked me if I could paint something similar for her. I gave the original painting to a very dear friend after my mom passed away.
Eyes So Wide
This is an art/erasure piece based on a poem written for one of my writer's group assignments. I later did an "erasure" on my own poem and added it to my painting.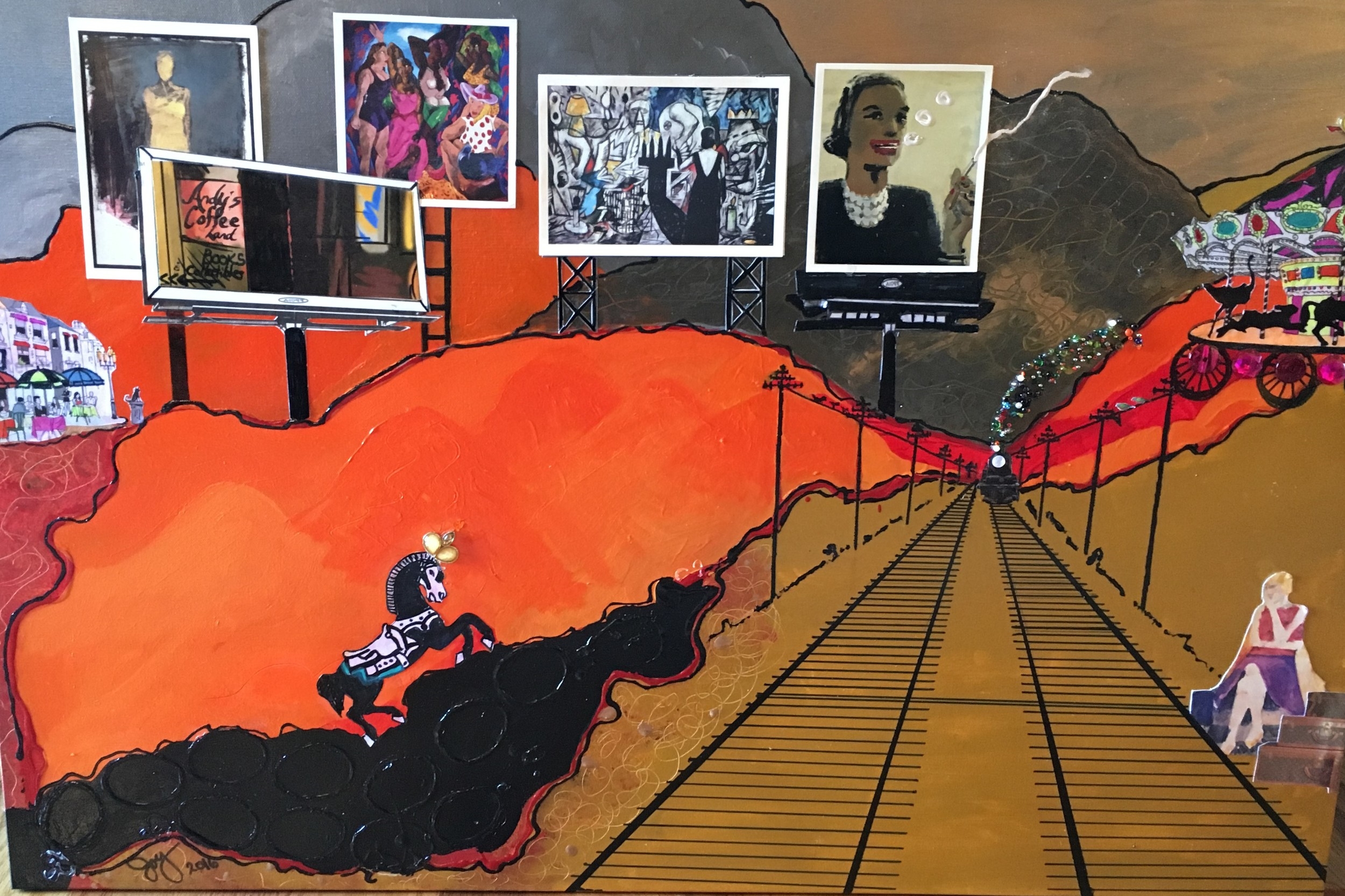 Andy's Coffee Land & Books and Collectibles
There is Sometimes a Sun Behind the Third Cloud to the Right
New York
This is the second painting I have done with the watercolor background and photo/collage and drawing. It is a work in progress and so much fun.
My Morning Swim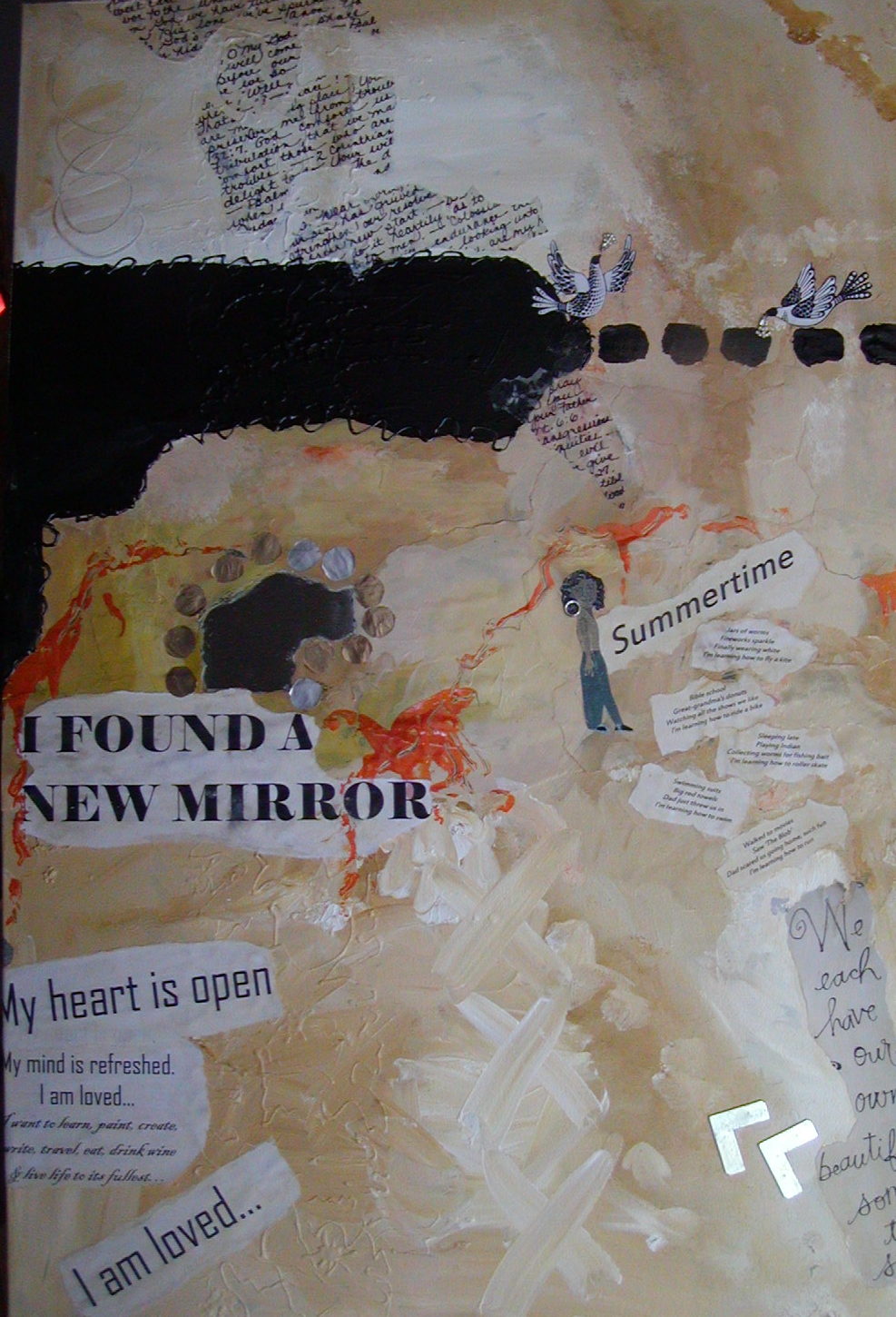 I Found a New Mirror
Noir Nude
Caribbean Cabin
This painting was originally an acrylic on canvas I did for a friend in Florida. I have recreated it as a watercolor and gave it to my dad.
Party of One I
Party of One II
I Feel Colorful
Red Blade
Just JOY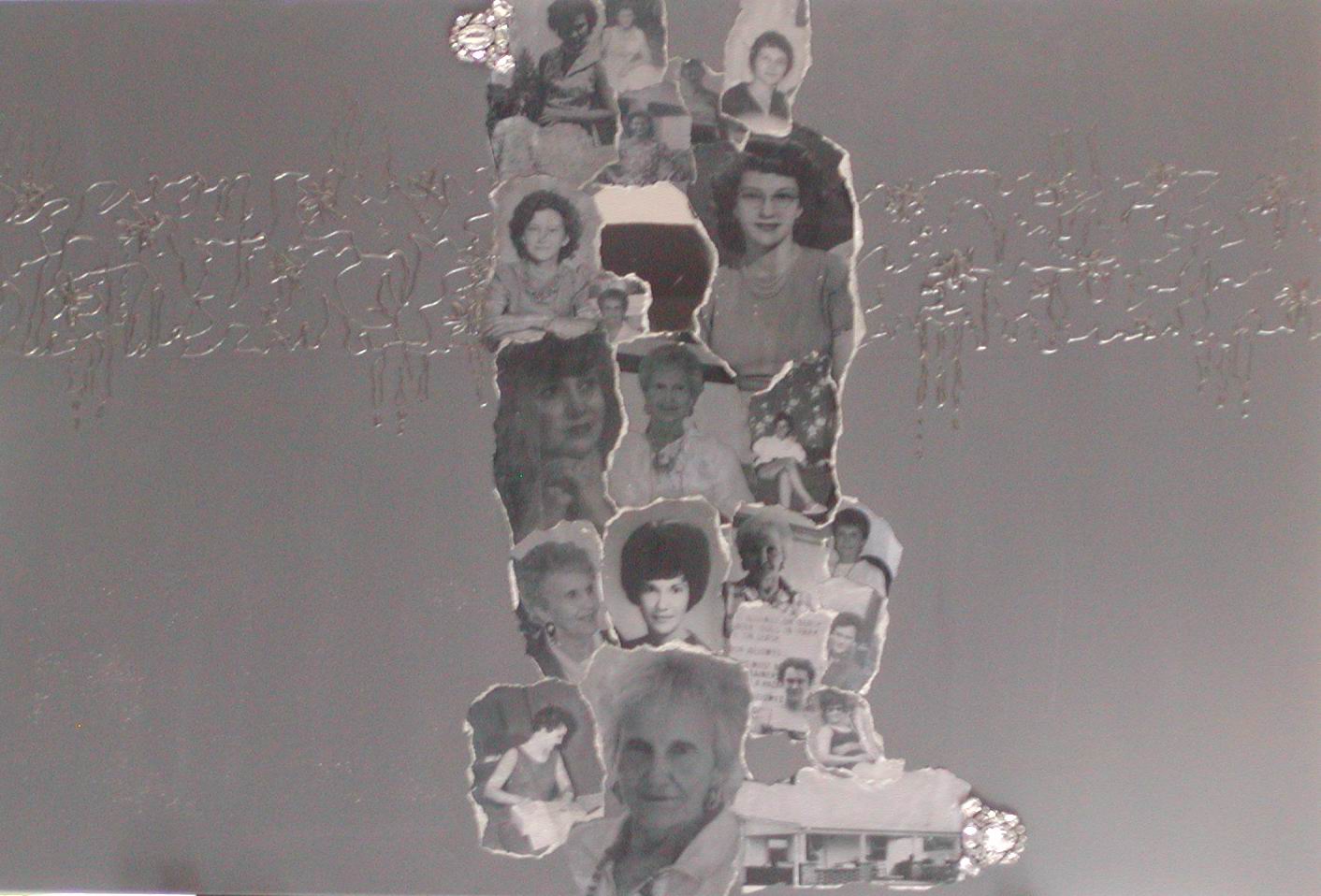 A compilation and collage of photos of my mother
Biker Boy II & Biker Girl II
These are two of my latest pieces that were done as submissions for the SoWeBo Arts Festival in Baltimore, Maryland.
African Women
African Woman 2
African Woman 1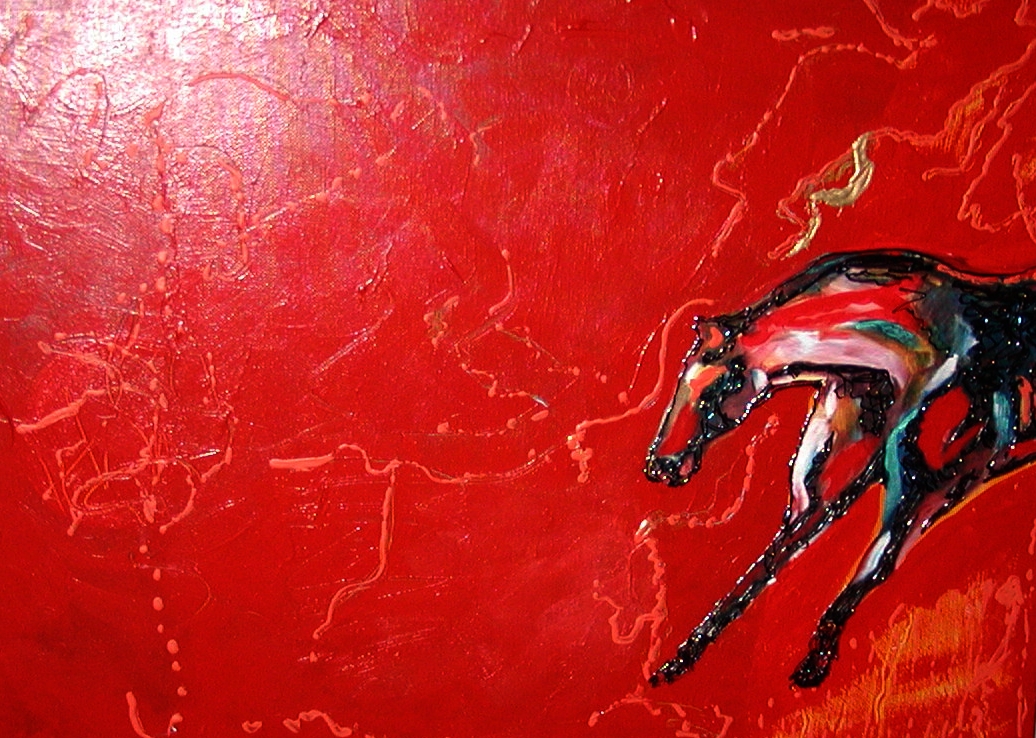 Red Blade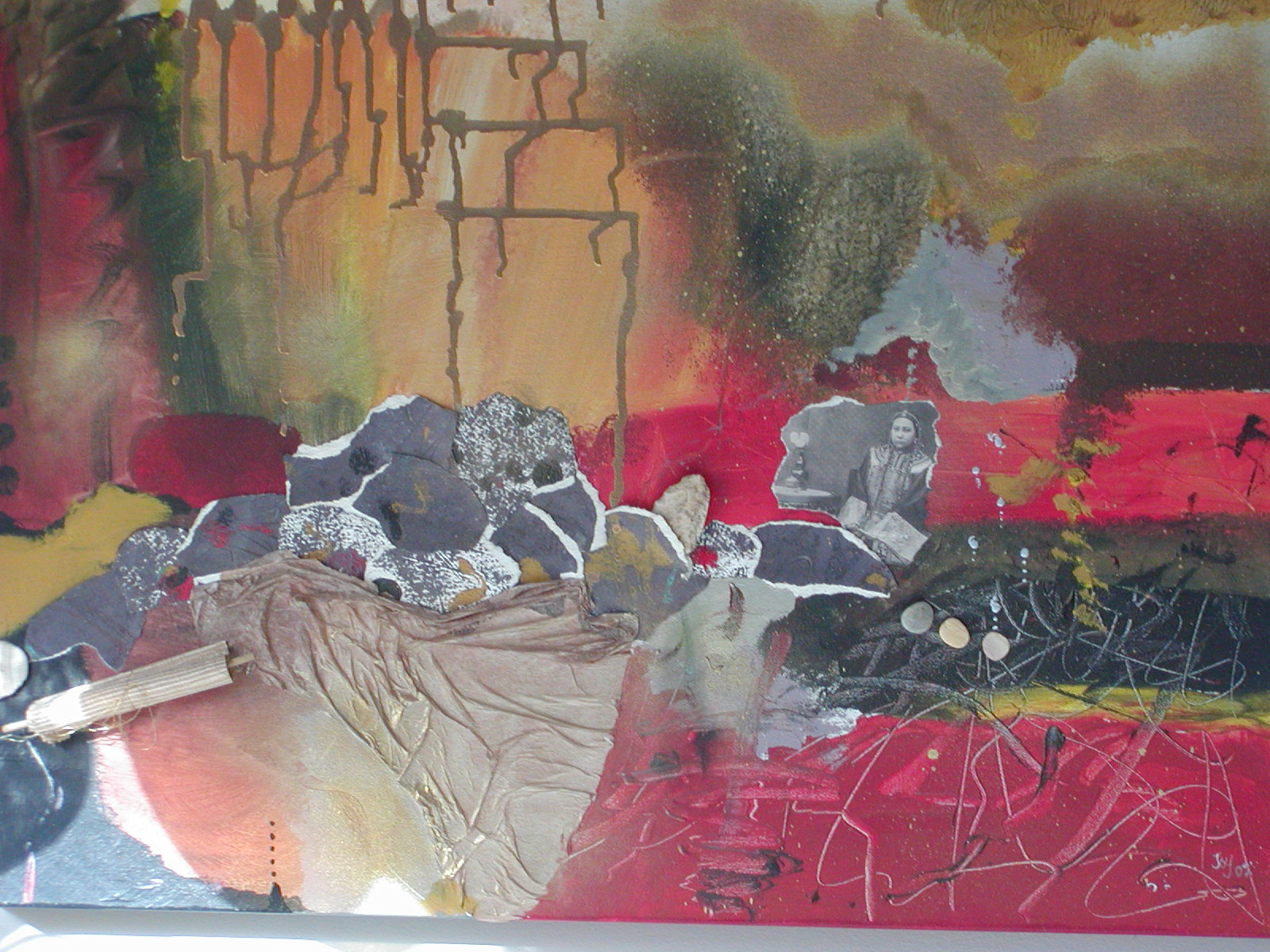 There is a River
Pray for Alzheimer's
Turquoise Rocket
Angels Watching Over Us
Wailing Into Dancing
Pray for Alzheimer's
Flambouyant Fish
I'll Fly Away
Balloons and Stick People
Chinese Fisherman
Sunset in the Keys
Stick People & Balloons
Red Modernart
Gold Fish
Modernart
We Grew Wings and Flew
Train Tressle
Missy's Condo Colors
Joy at Elkton Theater 2
Beach Life
Matter
Uncle Tom's Ties
This is a piece of wall hanging I put together last year for my Aunt Zelma. It was made entirely of my uncle's ties. Turned out awesome and a real tribute to his memory.